Use the Event Widget to promote upcoming events in the Bolt timeline, allowing users to save the event date straight to their device. 
---
BEFORE YOU BEGIN
Best practices
For best visual display, the image should use a 15:4 aspect ratio, for example 375x100 pixels
Enter an accurate address into the location field and we'll provide you with a map link
---
STEP 1 - CREATE AN EVENT WIDGET
Navigate to the Event Widget page located in the left vertical toolbar.
Click 'Add Event Widget'
Set up the Event Widget details:
Enter the page title. Note this will

not

appear on the widget it is just a reference from within the admin area
Enter widget title. This should be the name of the event
Upload an image. For best visual results, images should use a 15:4 aspect ratio
Description. Enter a sentence to describe what the event is
Add a start date/time. Include the start date and/or time of your event
Add an end date/time. Include the end date/time of your event. 
Add event location. Enter an address for the location of the event
Enter url. To provide more information about the event, enter an external url. It will be displayed as a 'Find out more' button on the event. The link will also be used for sharing 
Optional: Assign an event widget a section. Similar to articles, widgets can also have section text and section colours - these will be displayed on the timeline view.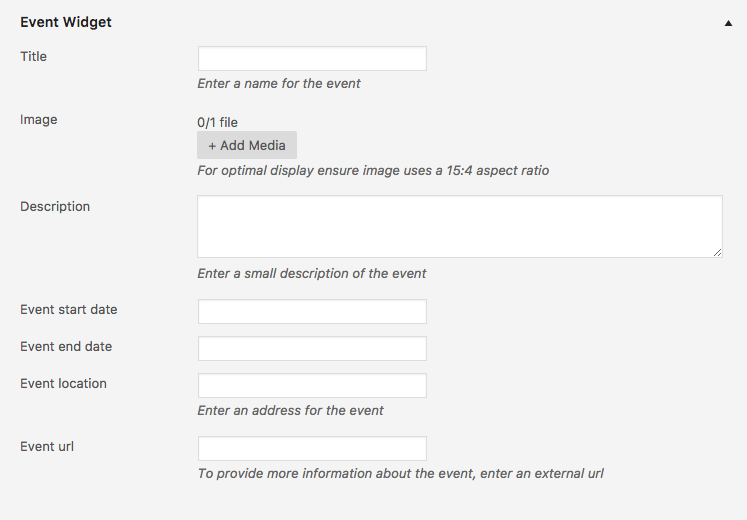 ---
STEP 2- ADD EVENT WIDGET TO EDITION
In the Collection Tags setting, select the edition to display your new Event Widget.
Save Step 1 & 2 by clicking Publish.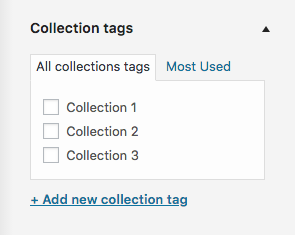 ---
Bolt Timeline Options
In addition to event widget settings, there are Bolt Timeline options available for all widgets and article types - allowing you to be flexible with how you display your content. 
Kicker - add text to display at the top of the widget on the timeline
Pin - tick checkbox to pin widget to the top of the timeline view
Disable sharing - tick to turn off sharing capabilities in the app for this widget
Enable commercial banners - tick check to display a customisable 'Sponsored' banner. Change this text in Settings > Pugpig Bolt