STEP 1 - CREATE A PRODUCT WIDGET
All Bolt widgets can be located on the left vertical toolbar.
Provide the following product widget information:
Title: name for the product.
Image: choose or upload a media image.
Price: the price for the product.
Rating: a star rating (out of 5)- visible on the timeline.
Rating text: inline text sppearing by the rating.
Summary: a short summary describing the product.
Button text: text that will appear on the button.
Product url: an external link to the product for more information or where they can purchase it. This will also be used as the share url.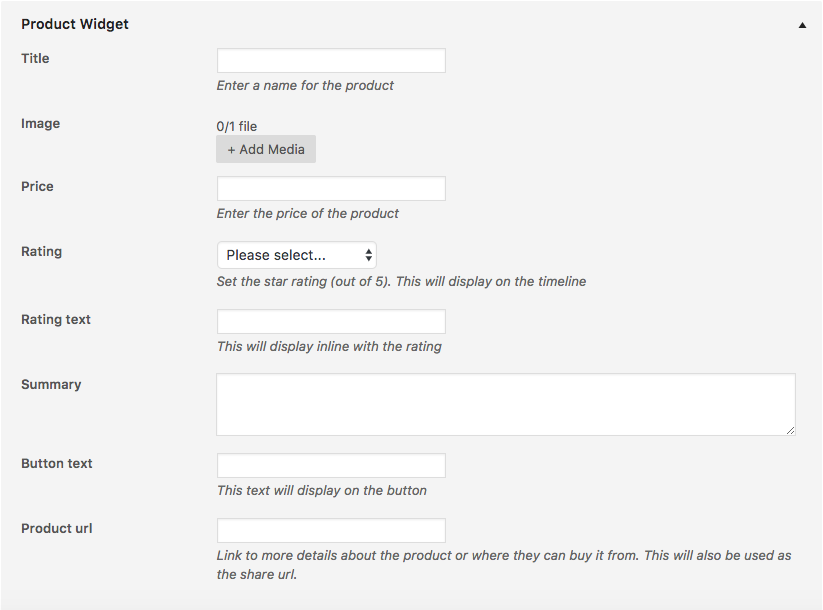 Choose a product layout:

This is how the widget will display in the timeline view.
---
STEP 2 - ADD PRODUCT WIDGET TO EDITION
In the Collection Tags setting, select the edition to display your new Event Widget.
Save Step 1 & 2 by clicking Publish.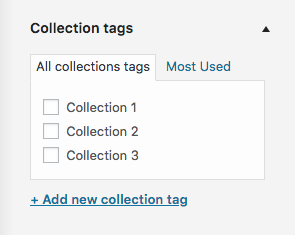 ---
Bolt Timeline Options
In addition to event widget settings, there are Bolt Timeline options available for all widgets and article types - allowing you to be flexible with how you display your content.
Kicker - add text to display at the top of the widget on the timeline
Pin - tick checkbox to pin widget to the top of the timeline view
Disable sharing - tick to turn off sharing capabilities in the app for this widget
Enable commercial banners - tick to display a customisable 'Sponsored' banner. Change this text in Settings > Pugpig Bolt