Quick overview
1. Locate slider metabox on the article and shopping pages.
2. Enter content for each slide. Remember to click 'Add entry' to save each slide.  
3. Add the slider to the editor above by placing the cursor where you would like to position the slider and click 'Add Slider' located in the editor toolbar. You should now see a pop up with a list of your slides.
4. Select the slides you would like to add to this slider and click ok.
5. Save the article and preview your slider.
---
How to create a slider
Sliders can be created on article and shopping pages, providing an alternative way of displaying content. Our slider feature inherits different layouts depending on the content which means your slider should always look good no matter what your content. 
Slider content must be of similar length. The slider will inherit the height of the tallest slide within it - which means if you have one slide that much longer than the rest then this may cause unnecessary white space.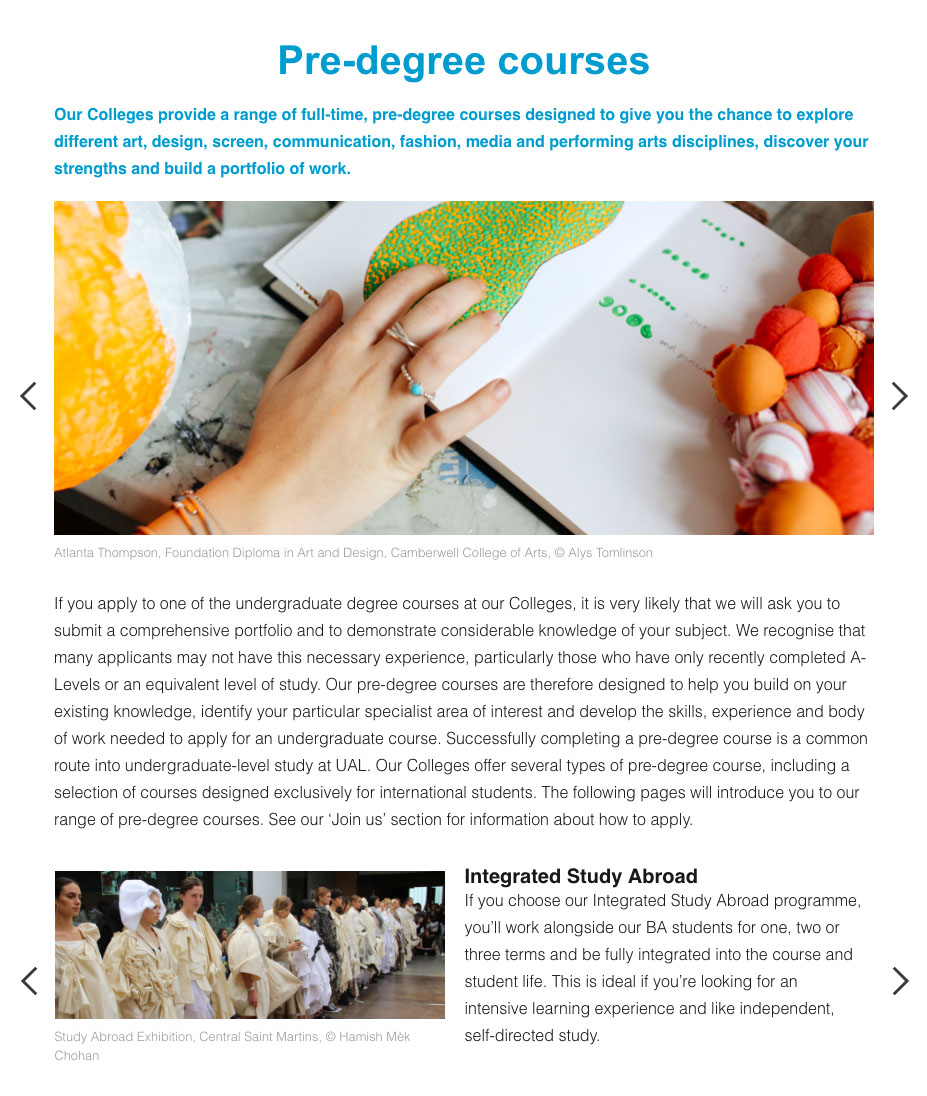 1. To create a slider, edit or create a new Article or Shopping page.
2. Locate the slider metabox. It contains fields for slide title, slide content, image and caption. 
FIELDS EXPLAINED:
Slide title - This is the main slider title which will appear above the content of the slider and on the right side of the image (if set)
Slide content - This is the main text content of the slider and can consists of text and images. 
Slide image - This is the main slide image and will appear on the left side of the slider on wider screens and will appear full width on mobile devices. If only images are added to the slide, the image will always appear at full width to form an image slider.
Image caption - This is the caption for the slide image and will sit directly underneath the image.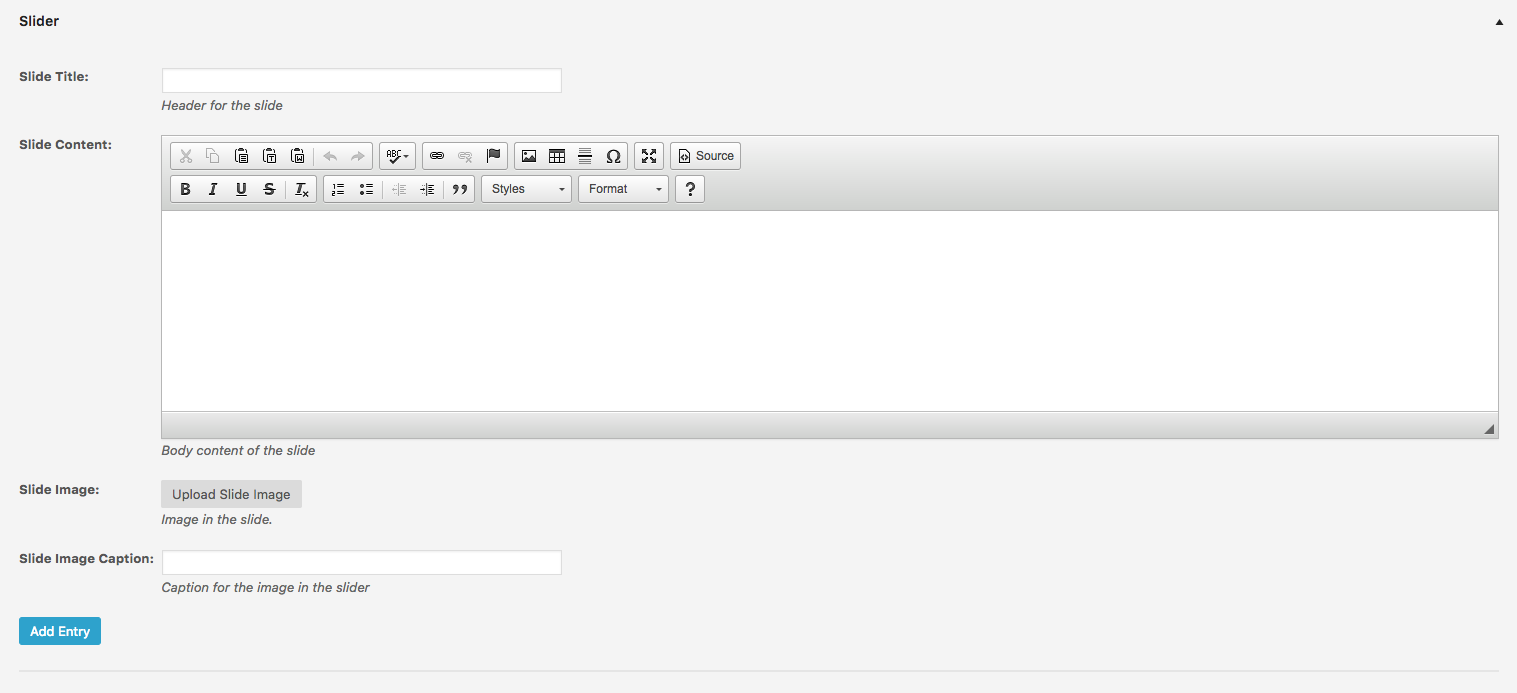 3. To create a slide, fill out the fields as needed and click Add Entry. This is considered the content for one slide. Repeat the process as many times as needed. You will see a list of each slide you create underneath this metabox. It is possible to reorder the slides after creation by dragging the number on the left side of the table.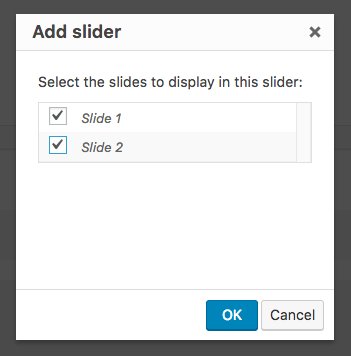 4. To add the slider to the page, place the cursor in the editor at the top of the page at the location you want to insert your slider.
5. Click 'Add Slider'. This will initiate a slider pop up from which you will be able to tick which slides you would like to appear in your slider. Click 'Ok' and you'll see a slider placeholder added to the editor. 
6. Save your article and preview.