App only accessible via subscription?
High value content often comes at price. If you plan for your Bolt app to be subscription-based, you can use our authentication capability.
This is useful if you want to give exclusive access to the app to an existing database of readers/subscribers.
What does it look like?
A lock symbol will appear on content in the timeline. Therefore any user who downloads the app will still be able to preview your content - this should entice them to sign up or subscribe.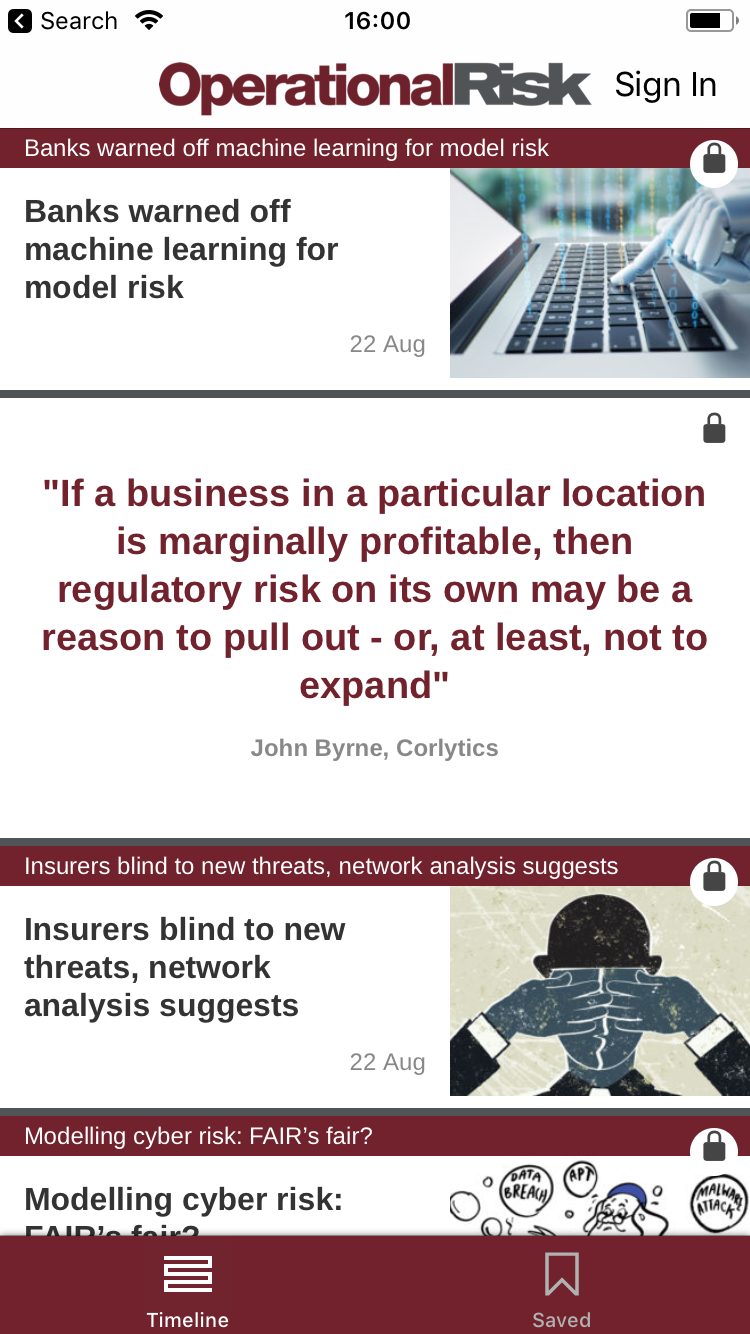 When content in the timeline is tapped, a dismissible message prompting sign in will appear: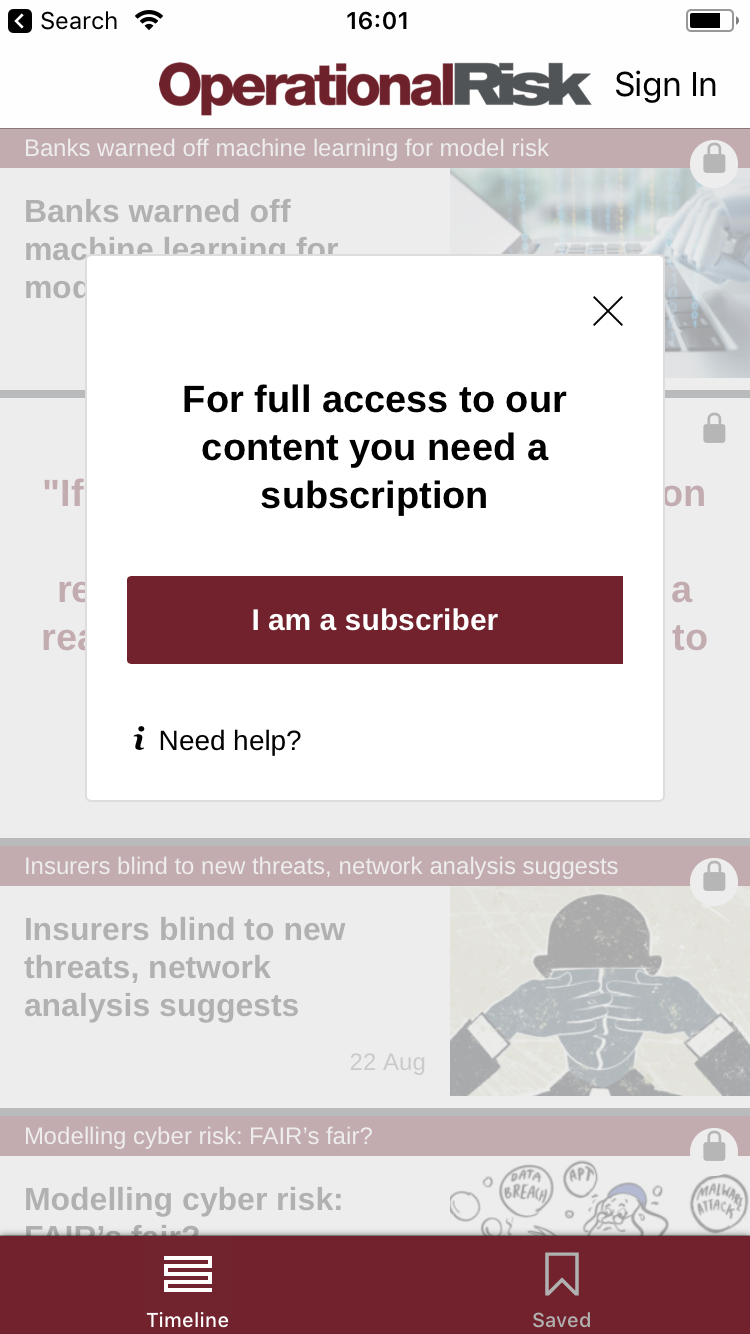 This text is fully customisable. You can also use the text to supply a hyperlink to a webpage explaining to users how to sign in or details of how to subscribe.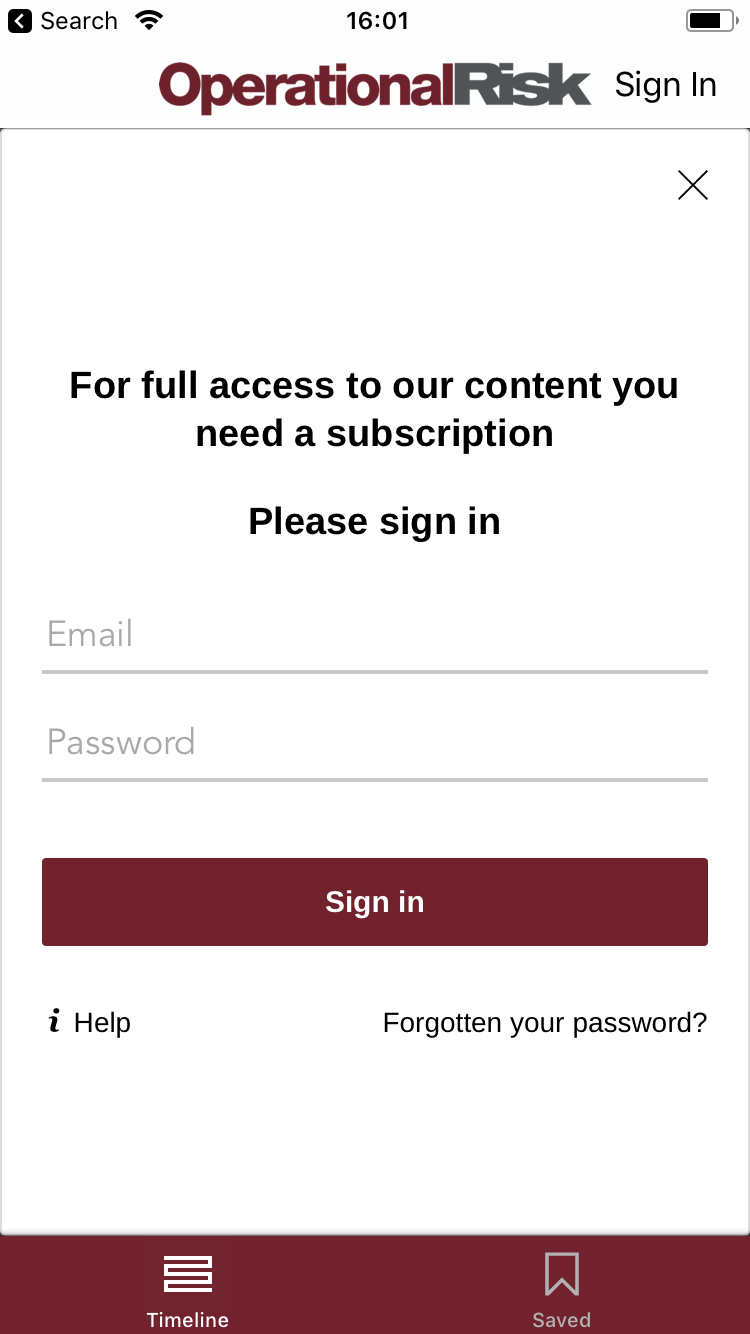 Tapping the 'Sign in' text or the 'I am a subscriber' button will bring up the log in form.
Users can then log in to gain access.
How do I get it?
If you are interested in integrating your Bolt app with an authentication provider, please reach out to your Pugpig contact to discuss it further.