You will need to add Pugpig Custom Dimensions to get our standard analytics reporting.
Custom Dimensions are set at the 'Property' level. 
Setting up the Custom Dimensions
Go to Admin > Property > Custom Definitions > Custom Dimensions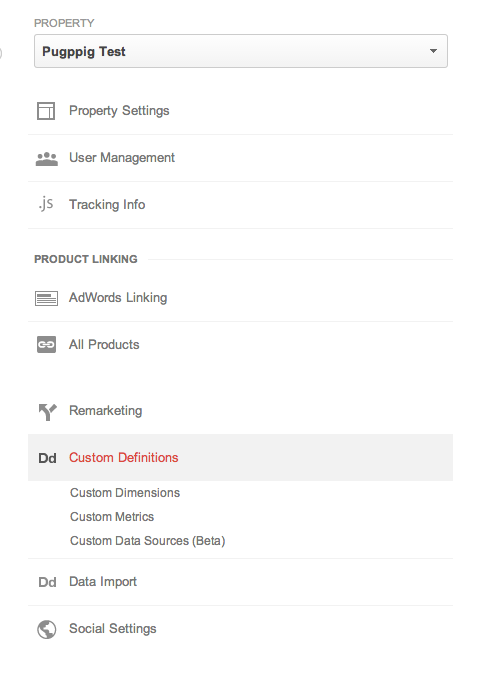 Select '+ New Custom Dimension':

You will need to create the following custom properties, matching the Custom Dimension Name and Scope. You will need to add the custom properties in the same order as below so the Index also matches: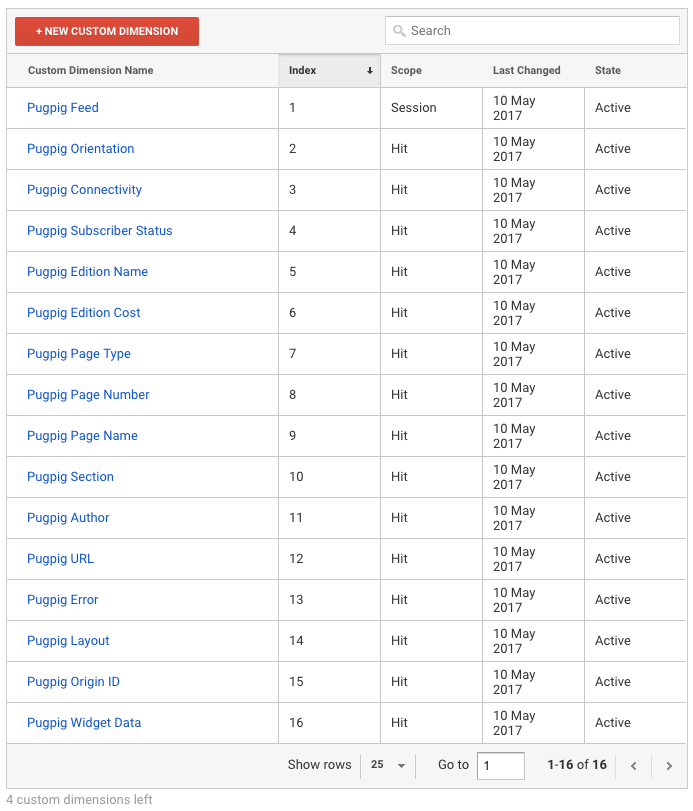 *Number 14, 15 and 16 should only be added if you are using Pugpig Bolt.
You need a Google Analytics Premium Account to have more than 20 Custom Dimensions per Property. At the moment you can set additional custom dimensions in the article atom feed or user properties.
Note the Pugpig Analytics Module ignores any index lower than 18 as these are reserved for use by the Pugpig app.