This custom report can be used to see which regions are viewing a particular edition or particular page.
1. Report by Geographic Region
Creating the Custom Report
In Customization click "+ New Custom Report".

Choose a Title for the report: eg 'Geographic Region'. Choose a Name for the report tab: eg 'Geographic Region'.
Choose Map Overlay for the report type.
Add the Metrics we want to track in this report: eg 'Screen Views', 'Unique Screen Views', 'Avg. Time on Screen'.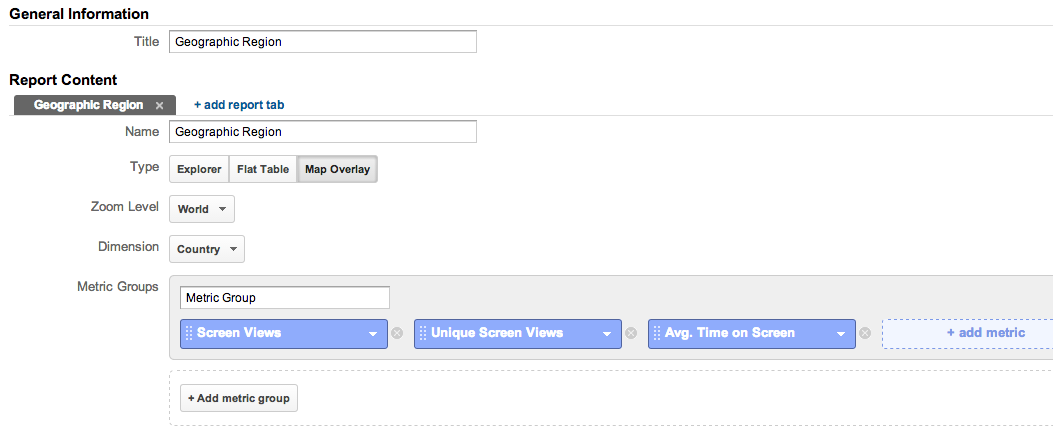 Save.
You can now report by Geographic Region.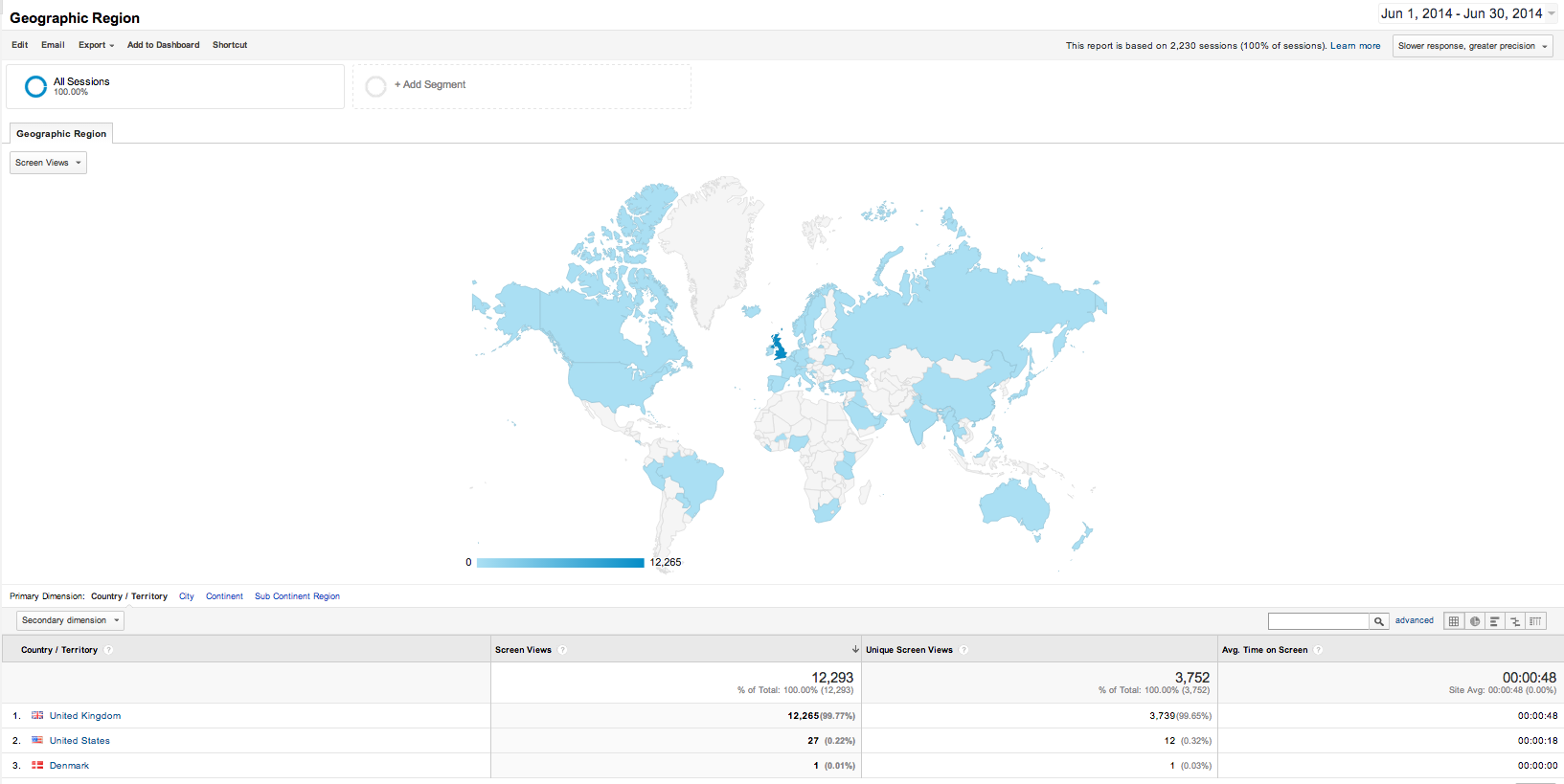 Change the Primary Dimension to report by Country/Territory, City, Continent and Sub Continent Region:

2. Viewing by edition
When viewing the report add a Secondary Dimension: 'Pugpig Edition Name'

Click advanced and chose the dimension: 'Pugpig Edition Name'. Input the edition name: Example - 'Week Live'.

You can now view the most popular days of the week or hours of the day for Pugpig Edition 'Week Live' across your selected date range: