Once you have created your edition and content, and tagged it all appropriately, you will be able to rearrange the content into the required order. 
In the edit view of the edition, at the bottom of the page, there is a box labeled 'Flatplan'. All the articles in the edition will be listed here, and you can rearrange them by dragging and dropping the article titles.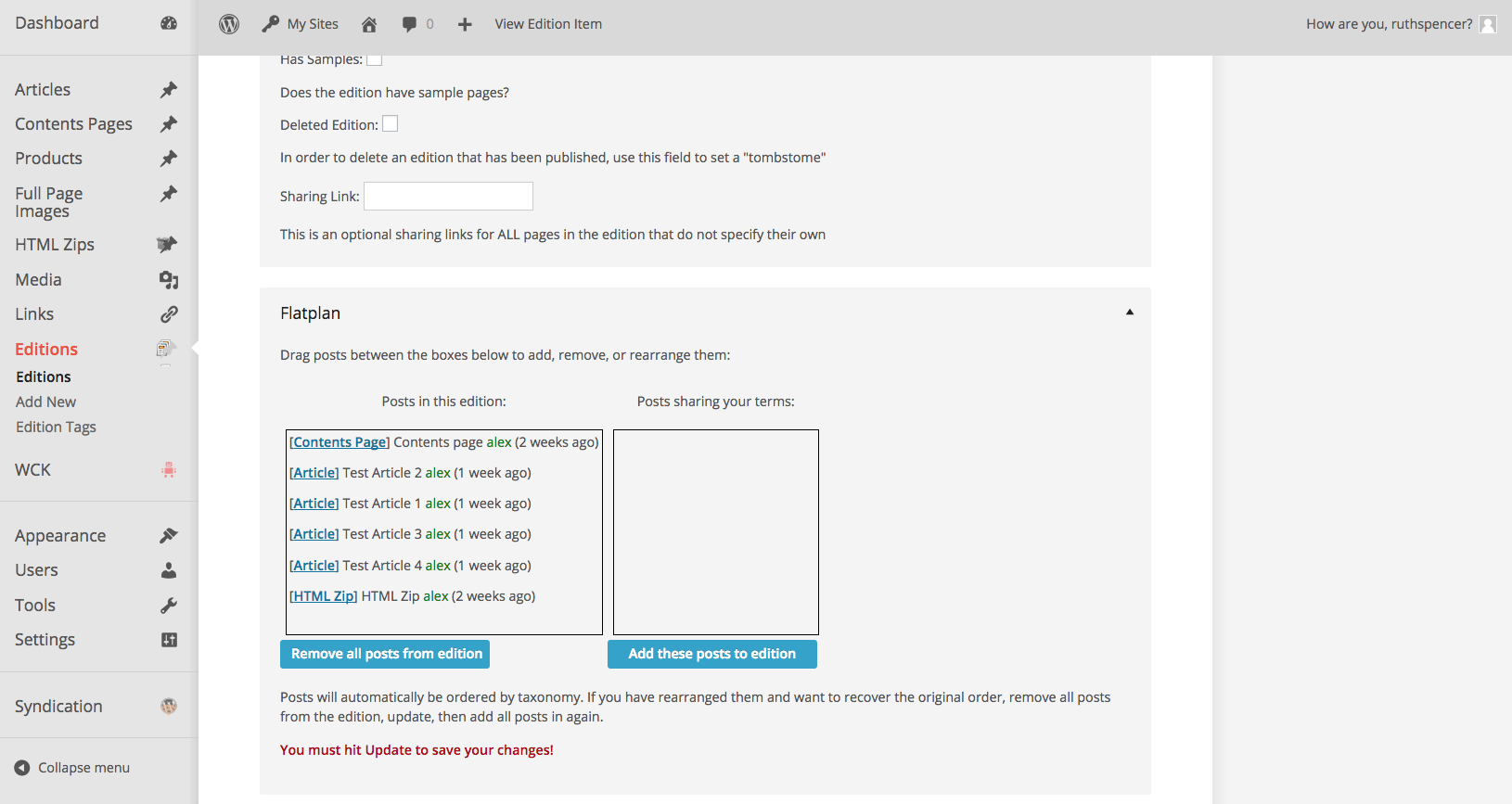 If you are using sections, they tend to work best with the content of each edition grouped together. This means there will be one heading per section in the Table of Contents, with all the articles in that section underneath it.