Individual articles
In order to preview an article, you can select to 'Preview Changes' from each article page. This is useful to seeing which elements have been added, removed or changed as you build the article, and helps you achieve the design you want. You can only use this preview tool if your article is 'published'. But not to worry - it won't reach your app until you use the Distribution Service! 
Pugtip: You can put an article back into draft mode after you have 'published' it to preview changes.
A whole edition
To preview an edition, you can select 'Web Preview' for each individual edition from the Editions page. You can find 'Web Preview' in the 'Actions' column, next to the edition title.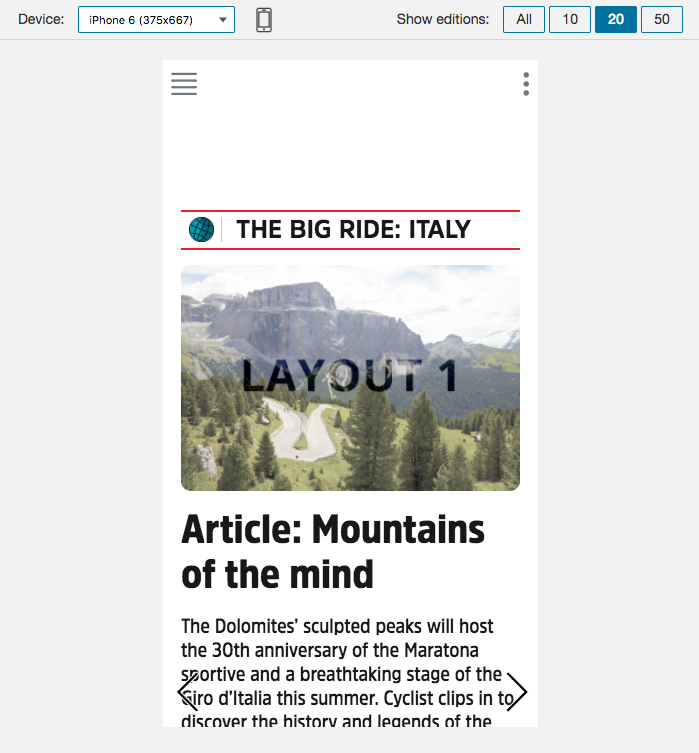 This will allow you to view your edition as a whole using the Pugpig Web Reader. From here, you can mimic how the content will look on each device size by selecting one from the dropdown menu in the top left.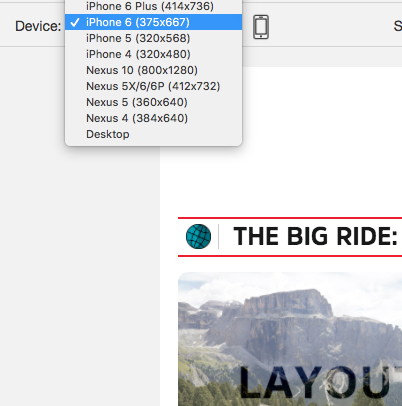 Previewing on a device
To preview your content from your device, you should use your draft app. If you don't have a draft app and you need to preview your content on a physical device, please contact your account manager or support@pugpig.com.
A draft app will show you all published editions on your site, as well as all DRAFT mode editions. DRAFT mode editions will only appear on your draft app if you 'Update Content' in the Distribution Service. 

Pugtip: Draft mode articles won't appear in draft apps! Make sure the article is published and tagged to your draft edition.