Our box-out feature, allows you to create contained information anywhere in your article as many times as you like.
Creating content for box-outs
To add a box-out, you must create your content to be used on your article page using the metabox provided. Make sure you click 'Add Entry' to save your box-out content and remember you can create as many box-outs as you need.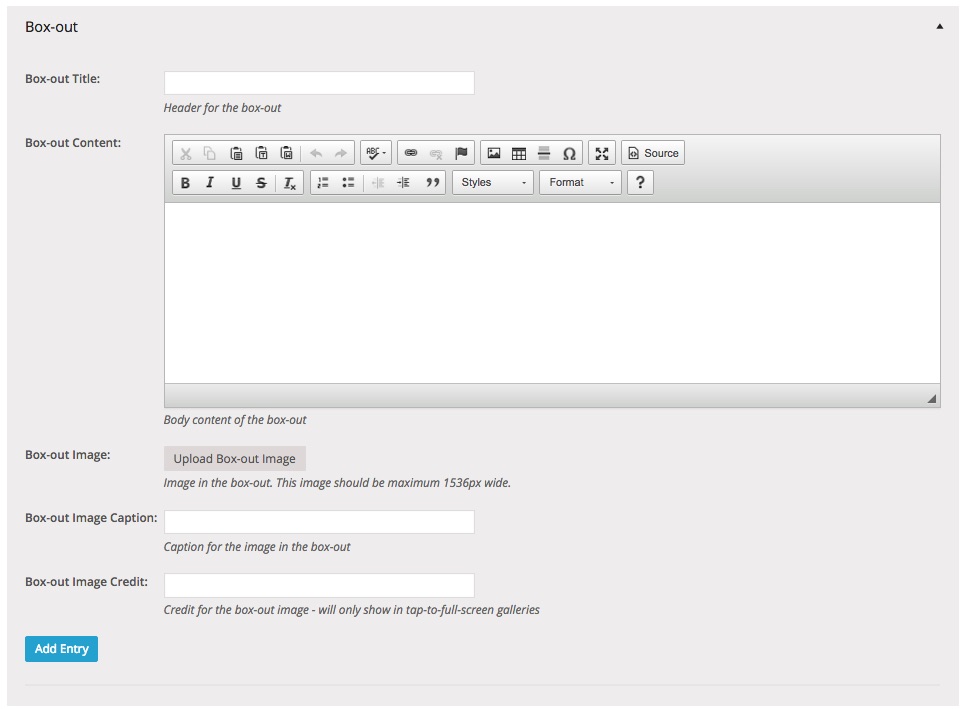 Default Appearance
The default appearance of the boxouts is to display at the end of the article, in the order they've been created in the CMS.
Inline Box-outs
We also provide the option to position box-outs within the article. First, ensure you've added the content using the metabox provided (see image above). Then use the main wordpress text editor to select where you want to display your box-out/(s) and click 'Add Boxout'.
The pop up box, shown below, will allow you to select the box-outs you would like to display in the article. This will be represented by an icon in the text editor.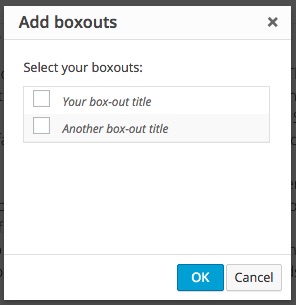 Note: You can use the 'Add Boxout' feature multiple times in your article, and you can select multiple box-outs to appear within the same container.
Edit inline box-outs
Double click on the icon in the editor to edit the selected box-outs.