Our Specle plugin automates the process of importing ads from Specle and creating the placeholders necessary for situating the ads within the edition.
1. Create your edition
Create your edition and ensure your Edition Date is correctly matching the adverts you wish to pull in from the Specle API.

Then, if you have the Specle plug-in activated you will see the option to import Specle Adverts at the bottom of the edition settings. If you do not see this, contact your onboarder to enable this for you.
2. Fetch your ads from Specle
Click the "Fetch" button. This will open a new tab and contact the Specle API to fetch the adverts on your account, we will then sort through all of the adverts and display relevant ads from Specle for this edition based on matching the advert date and edition date.

We provide some metrics at the top to indicate how many ads we've fetched and matched per Publication ID, as well as how many duplicate ads that we've already imported were found. Duplicate ads won't be shown in the list of ads as they already exist as placeholders in the site.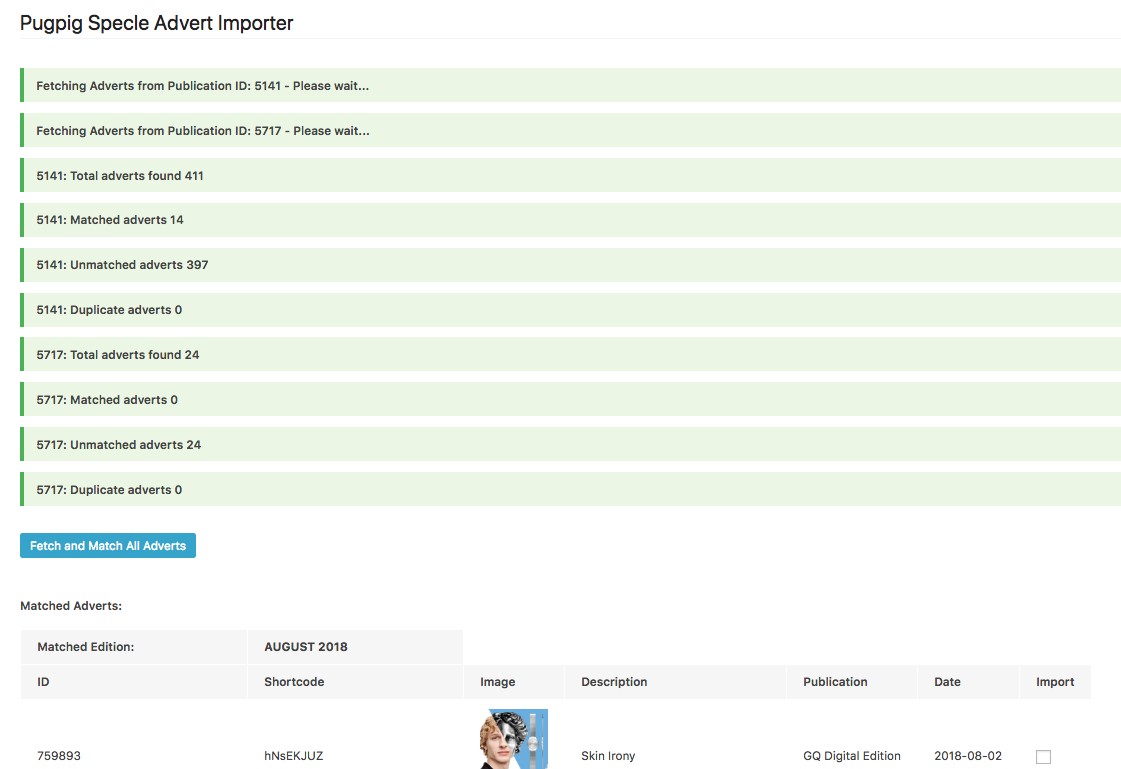 3. Select which ads to import
Every ad in the table has a check box on the right, check this for every ad you want to import into your edition. We provide a thumbnail and description for you identify the adverts you would like.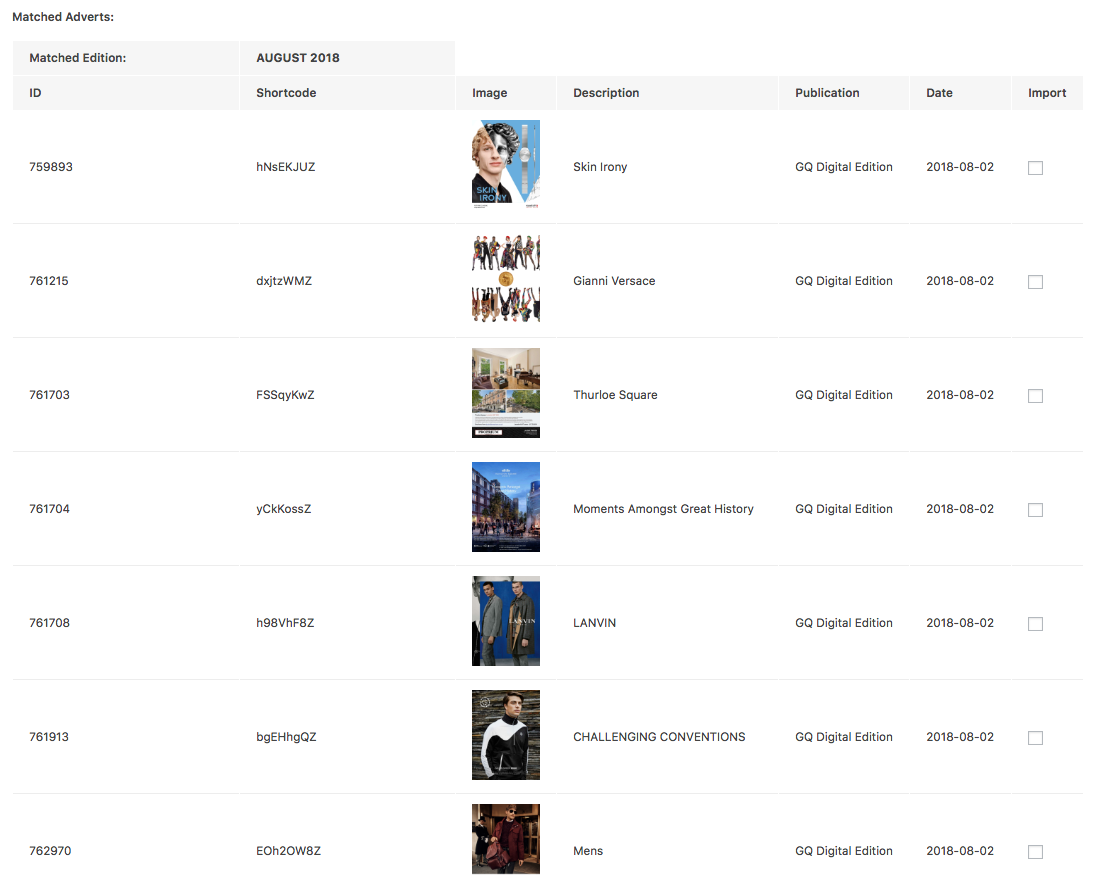 There's also a checkbox at the bottom of the list to select all ads from the table, use this if you're confident that everything that's been fetched should be imported into the edition.

4. Import your ads
Once you're happy with your selection, click the import button at the bottom of the page. This will take all of the selected ads and create placeholders for each one, essentially completing the process of importing your ads.
Once the adverts are imported, the row will turn green to confirm that the import for that advert was successful

 5. Arrange your ads in the edition flatplan
As before, the location of your ads in the edition is controlled by the flatplan, accessible from the Editions menu item. Ensure your edition is set to Order By: 'Manual' - then drag and drop your ads into the correct position, et voila!