The app stores give you the option to set a free trial for your in-app subscriptions. This is particularly useful if you want to offer new users the chance to read your content before meeting a hard paywall.
To do this you'll need access to both the Google Play Developer console for Android and App Store Connect for iOS. The subscription will need to be set up first but afterwards you can can follow these steps to create the free trial.
Setting up free trials on Android
1. In Google Play Developer Portal go to Store presence > In-app products > Subscriptions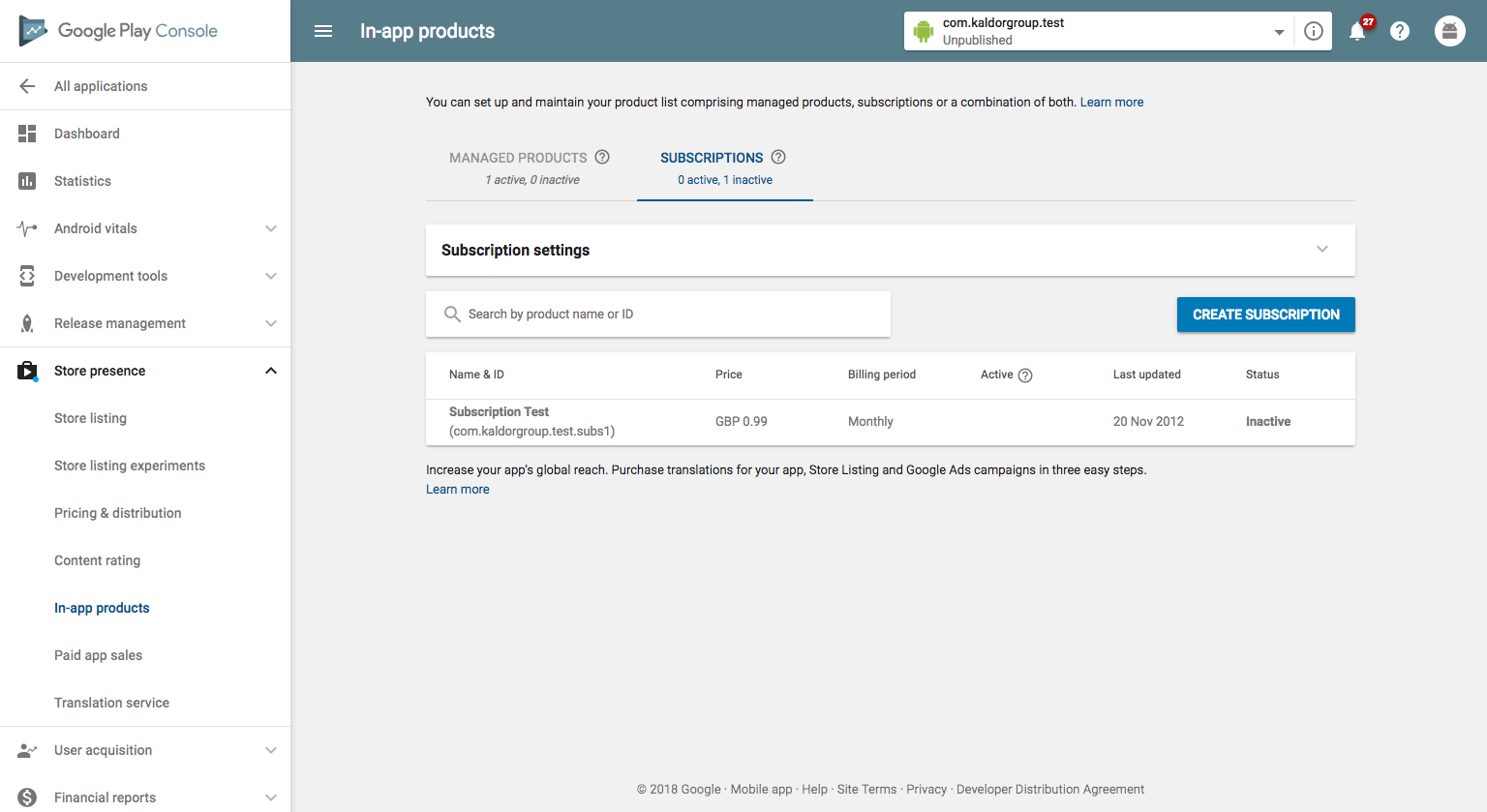 2. Select the subscription and on the page find 'Pricing'. Here you set the number of days the free trial should run for before a user has to purchase a subscription. Upon saving your changes it may take a few hours to take effect.
Note: The minimum free trial is three days.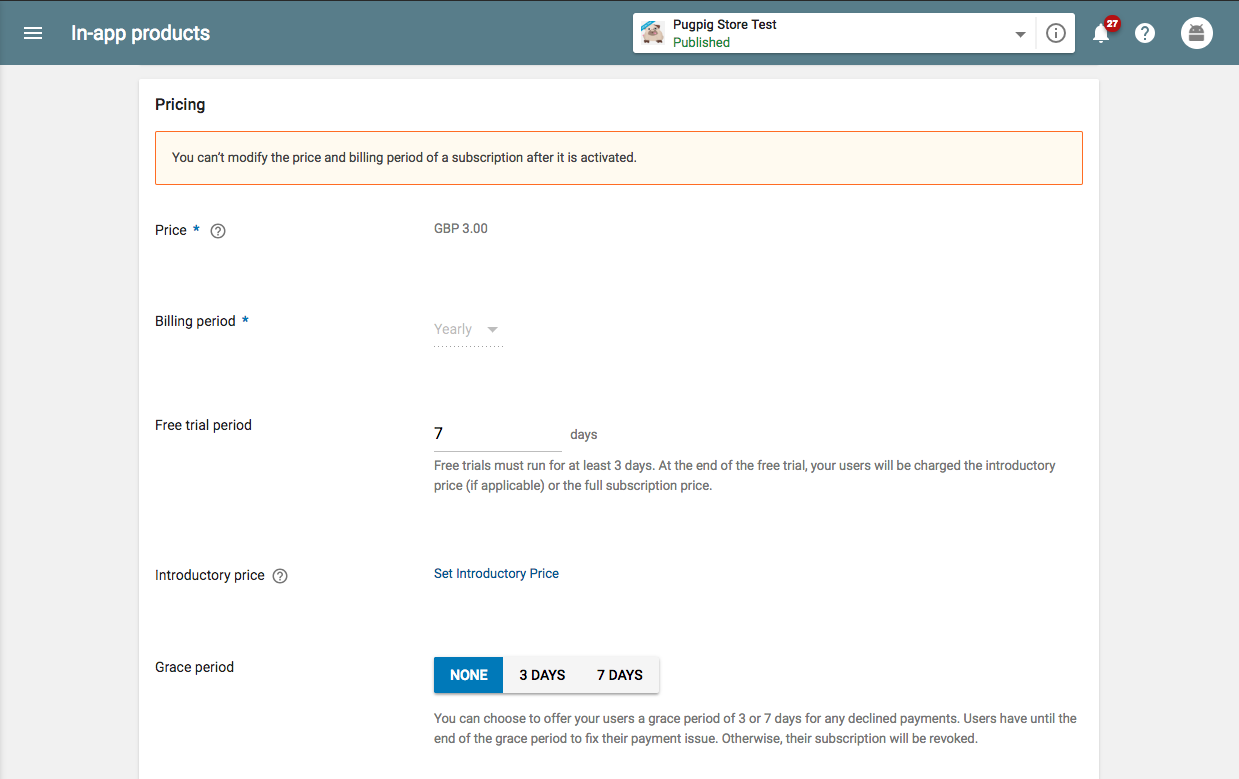 Setting up free trials on iOS
1. Log in to your iTunes Connect account and navigate your way to the app in question. Choose 'Features' and below 'Subscription Groups' choose the group the subscription you want to edit has been created under.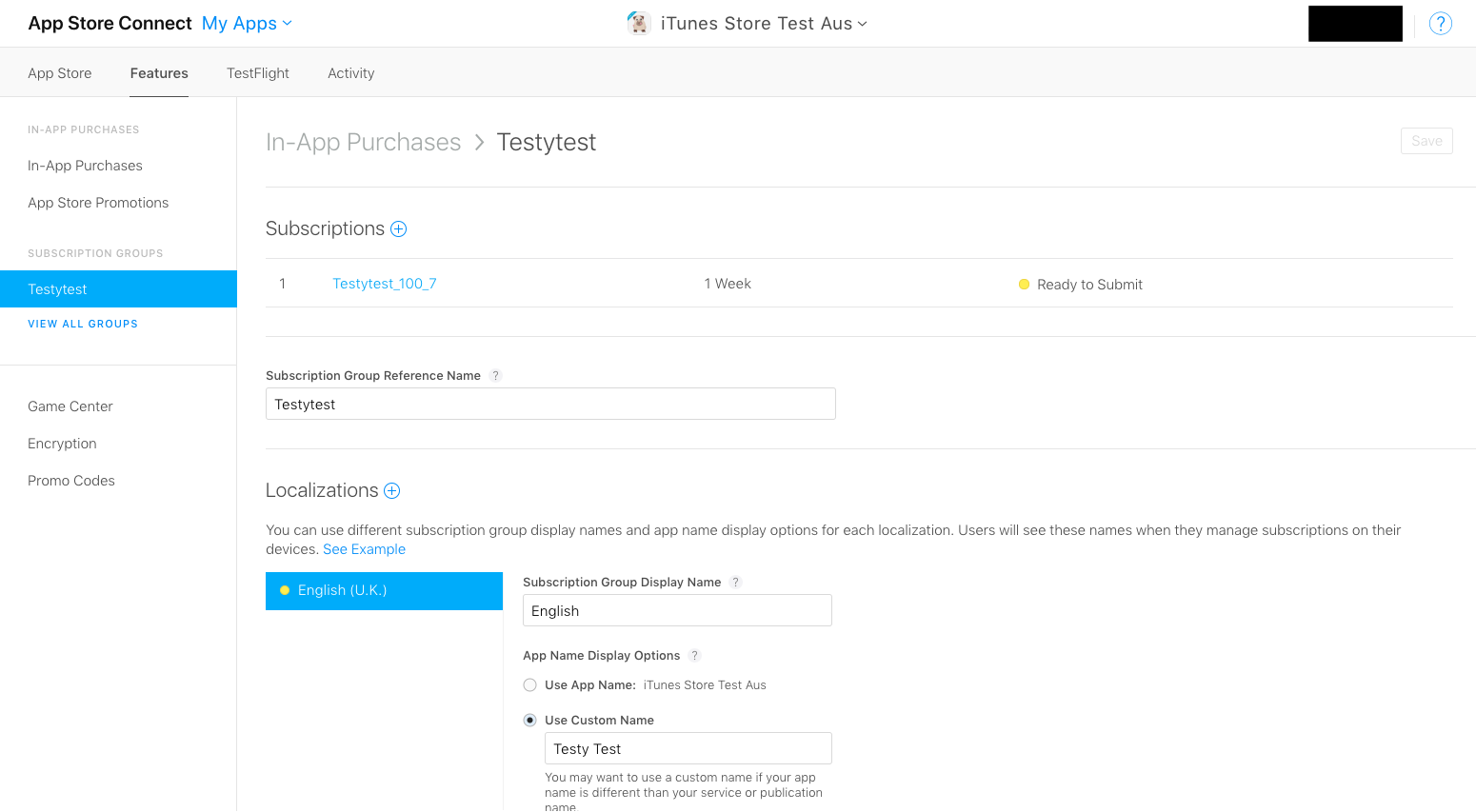 2. Select the subscription you want to edit and under 'Subscription Prices' select 'View all Subscription Pricing'.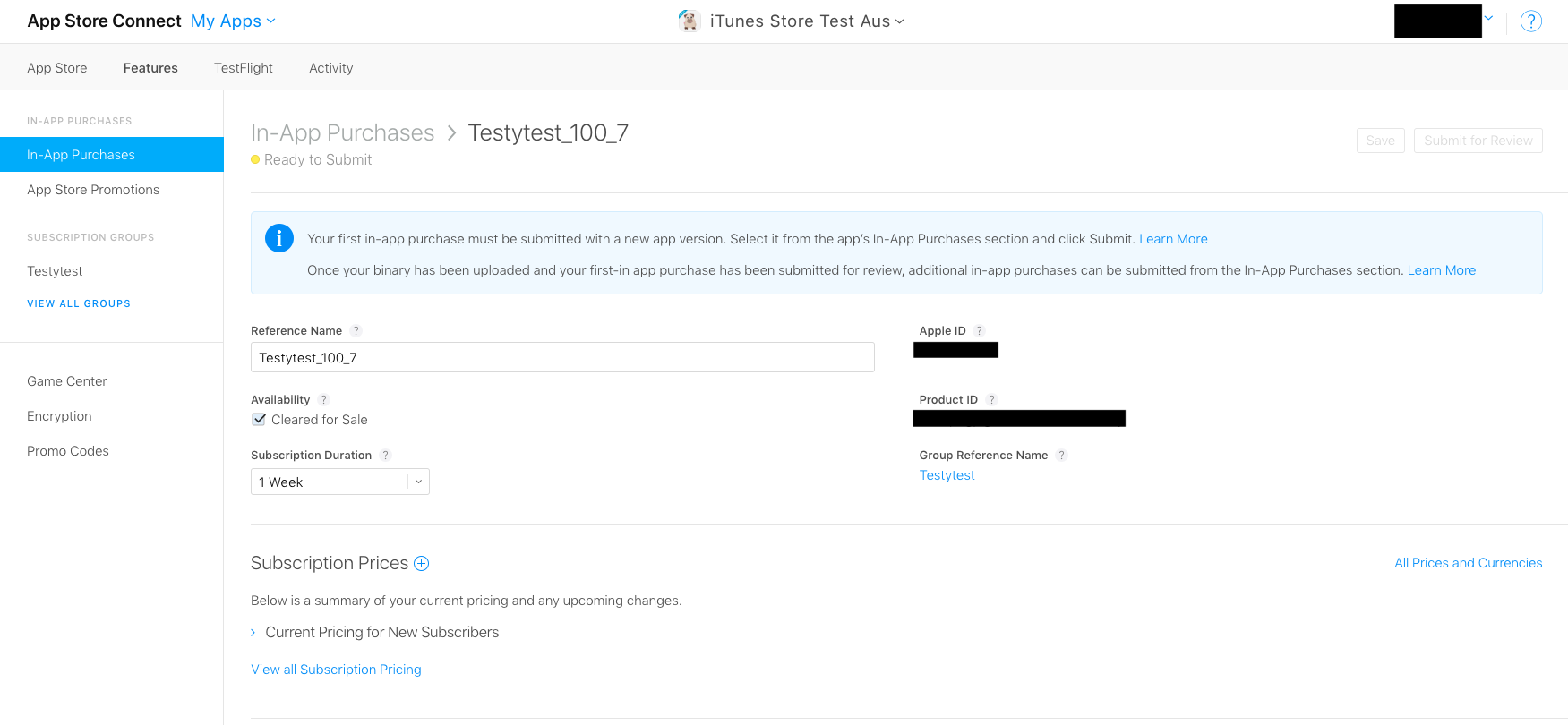 3. In this view choose 'Introductory Prices' and create the free trial or introductory pricing with the '+' button

4. A window will open that let you choose the territories you want this to be active in > set a start and end date > choose the 'Type of Introductory Price' > Free trial > choose Duration > Done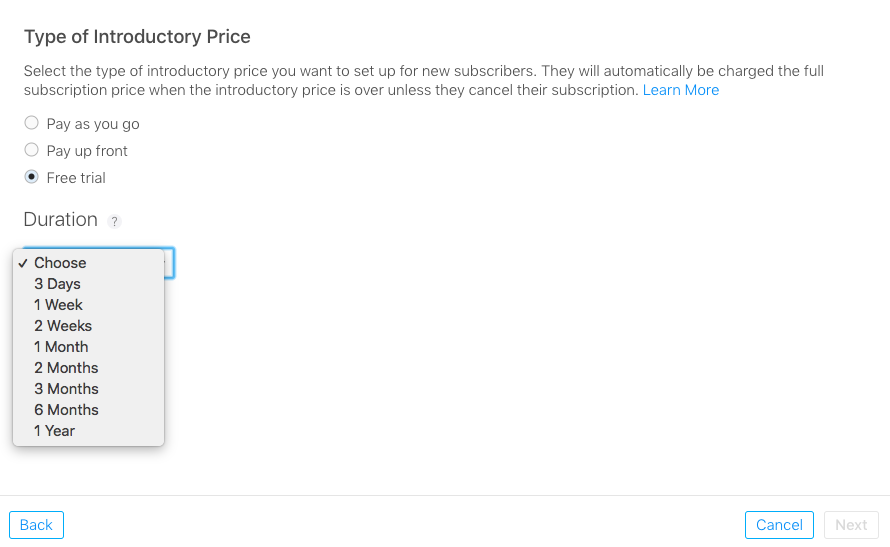 5. Once you've saved the free trial it will be listed under current prices. It may take a few hours to take effect and you do have the option of ending the trial any time.
To note:
With the App Store, a (7-day day for example) free trial, the renewal will go into affect at the same time the trial was activated. For example if a customer activates a free trial at 1:09pm on October 3, 2019, their paid subscription would be renew at 1:09pm on October 10, 2019.