Through understanding deep linking and smart banners, you can understand how users flow between content on the web and your app and the options available for where users see content.
What is a deep link?
A deep link is a URL shared which can direct users to content within your Pugpig app or web reader. It is great for sharing content between and to users.
A common use for deep links is adding them into newsletters sent to users, they will then open the content in the direct mode for them, commonly migrating users to download the app if they are reading emails on mobile. You can find deep links for your app via your content listed in distribution. Below is an example how to find deep link:

What is a smart banner?
A smart banner is a popup which will direct users to content on the right platform for their device, typically iOS app on an Apple device, Google Ply app on an Android device and web reader on a desktop device.
If a user opens a deep link on an Apple or Android device which doesn't have the app, the smart banner with commonly give the user the chance to view the content on the web reader or download the correct app they require.
iOS smart banner example: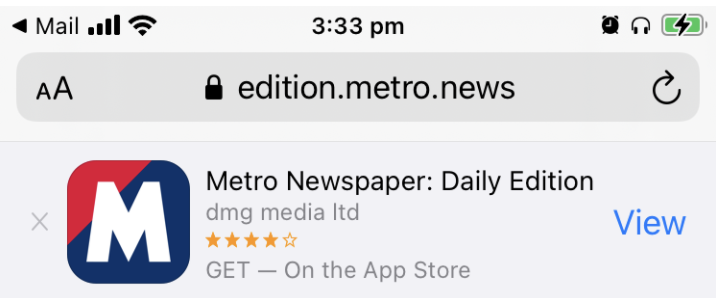 Understanding user follows with deep linking
The standard process is for the deep link URL's to direct users to open the content on the app version (iOS & Android) if you have the app installed, if no app is installed then provide both a web reader option and download app option per operating system or if opened on a computer just the web reader option.
All alternative flows which sit outside this, they are illustrated below: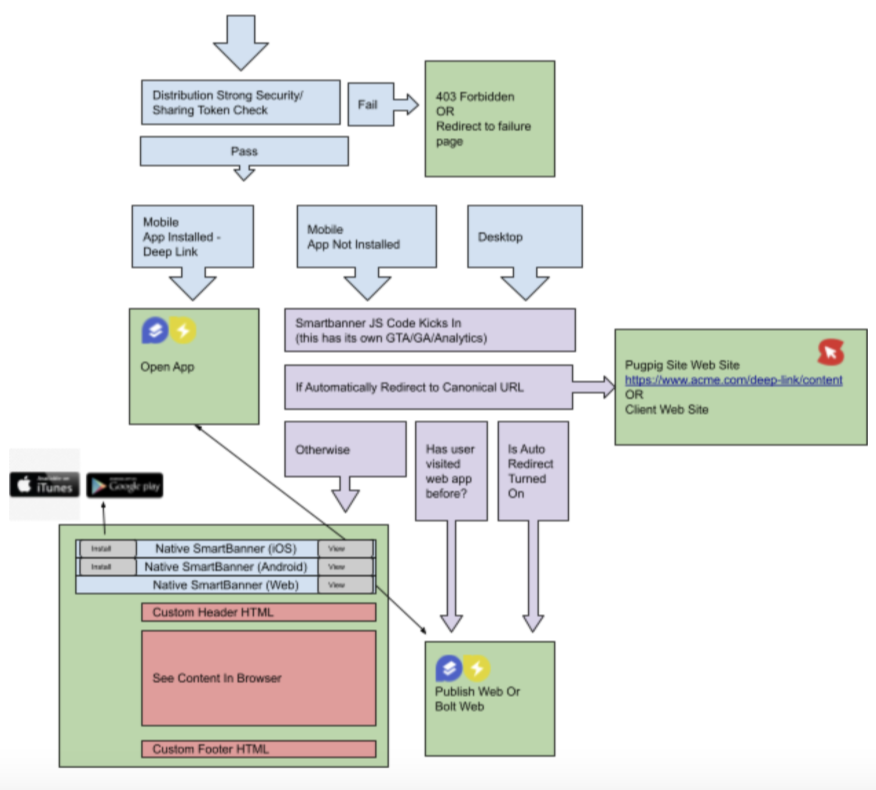 Increased security for shared articles
As explained above, it is standard setup for a share to provide a new anonymous user from a share with the ability to read a single article. Pugpig have a setting which can bypass this and force the user the article was shared to the web reader directly, which has stronger access lock. To implement this, simply ask a Pugpig onboarder to turn on the "Bypass the smart banner and always open the web reader" setting in the smart banner addon.