Yoast is the leading SEO plugin for Wordpress and the free version is part of the Pugpig Site setup. Most of our clients use the free version but if you'd like to explore the paid for version, the different features can be compared here.
To set up Yoast Premium, login to your CMS navigate to Yoast/Premium and follow the prompts.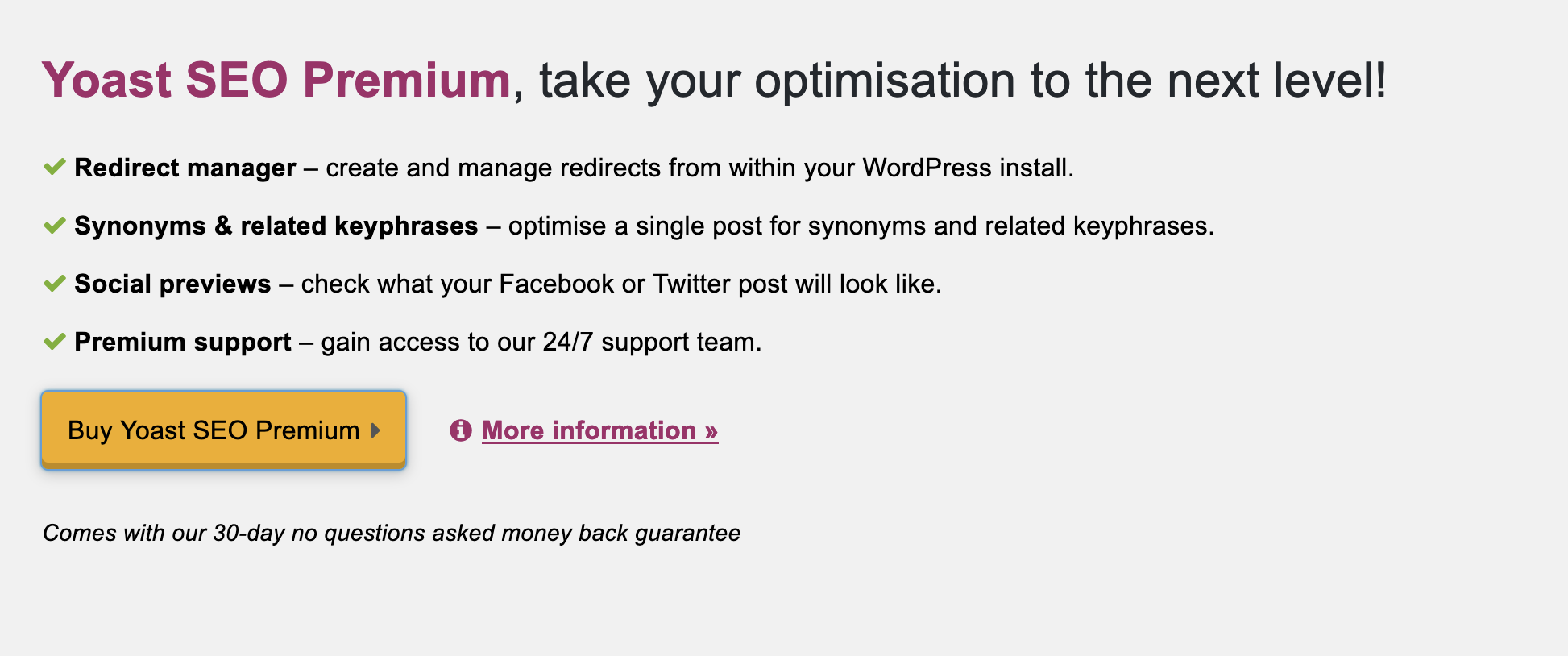 Once the subscription is chosen and the account has been created, send us your Yoast Premium logins and we will complete the set up.