Note: This article is about what displays in either the in-app Audio Player or the device Audio Player. What displays in the app timeline, on an Audio card, is controlled separately in the CMS.
To retrieve metadata from an audio file we use the ID3 metadata container. ID3 allows information about the file, such as title, artist, image etc, to be stored within the file itself.
The mp3 that's uploaded to Express, or that we retrieve from an external source, needs to have all the relevant metadata included within the file.
To test what's in your file before uploading it to Express you can open it in any audio player, Apple Music etc. The information that shows there is what will show in the Pugpig audio player.
Below is all of the information we use and will need in the file:
Track title

Author

Description

Image

Track duration (read automatically from the file)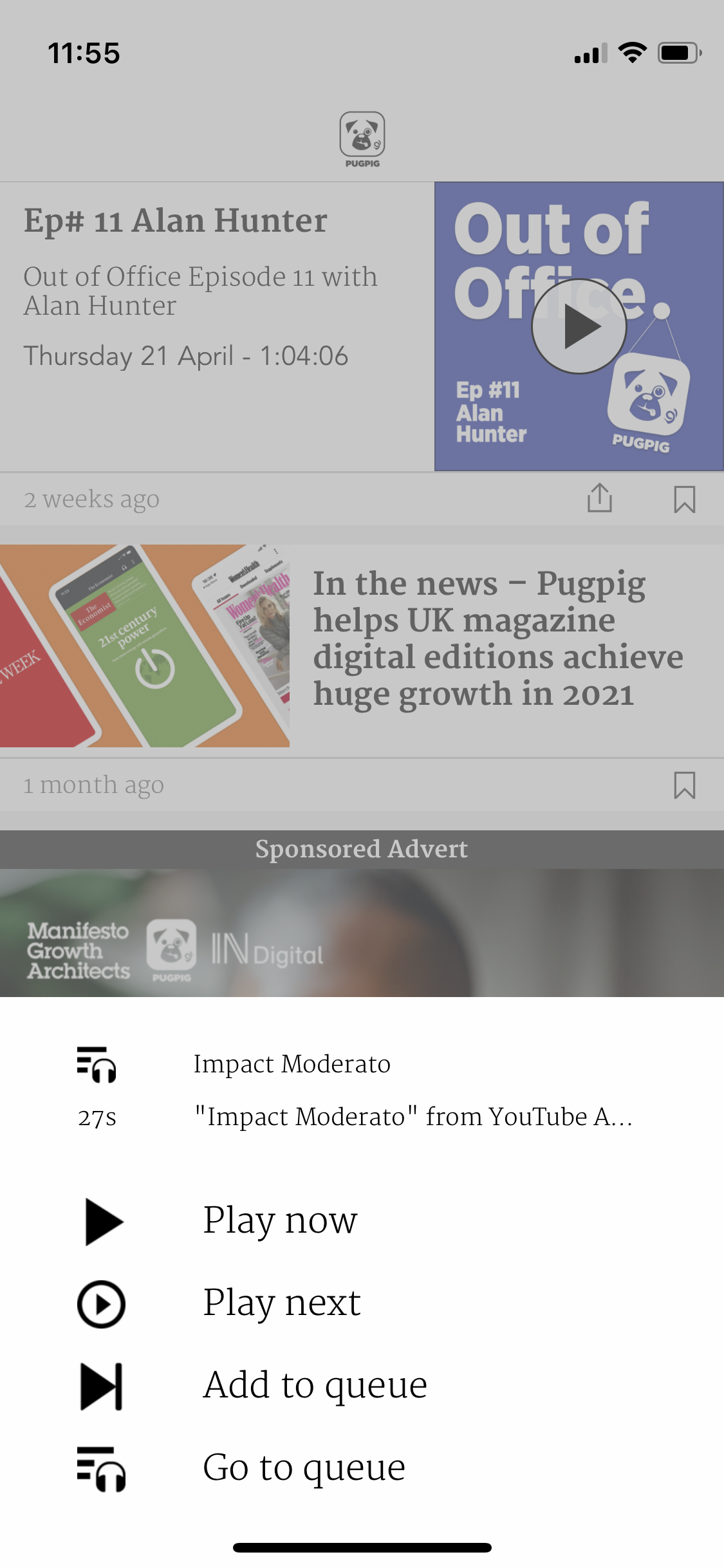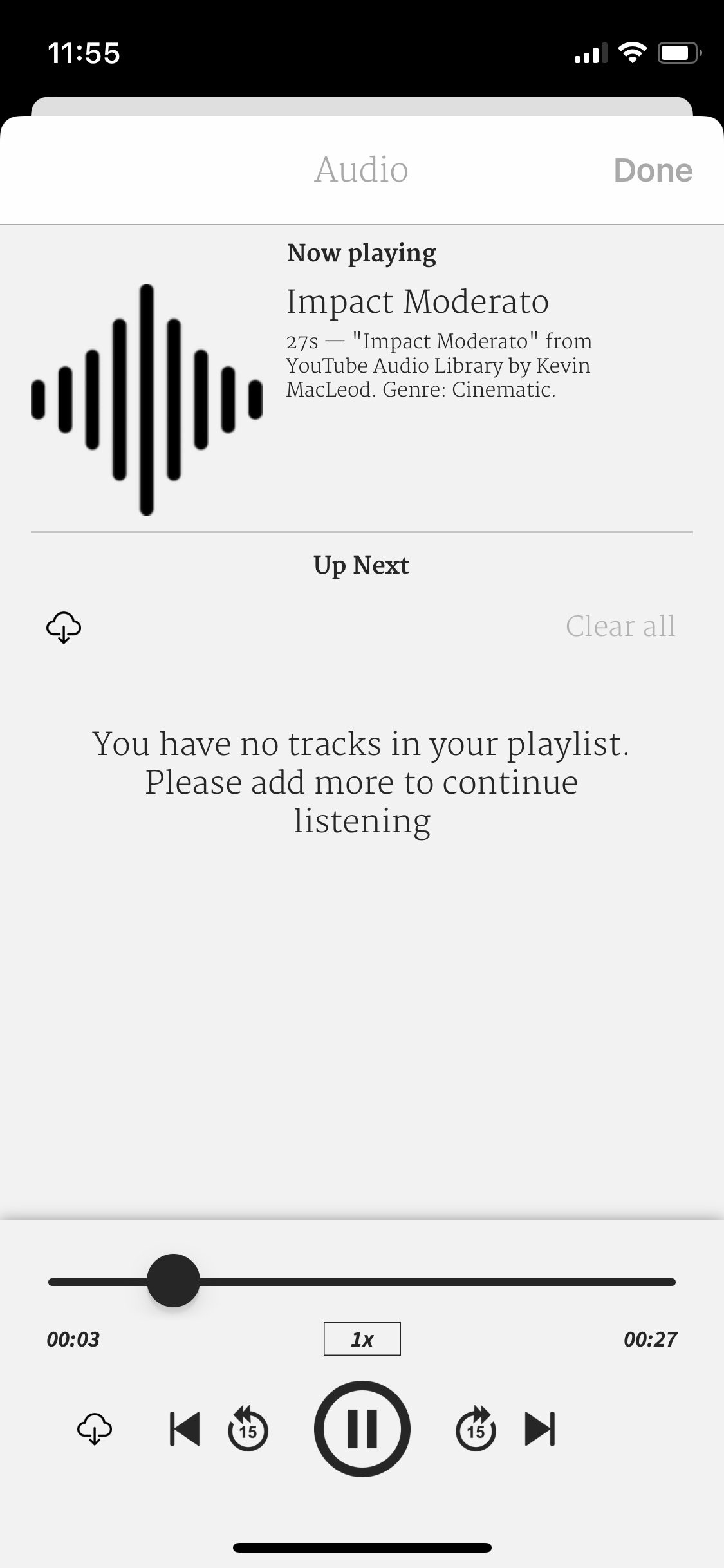 We can also store the Album, Genre and Caption, but by default these aren't displayed anywhere for a user to see.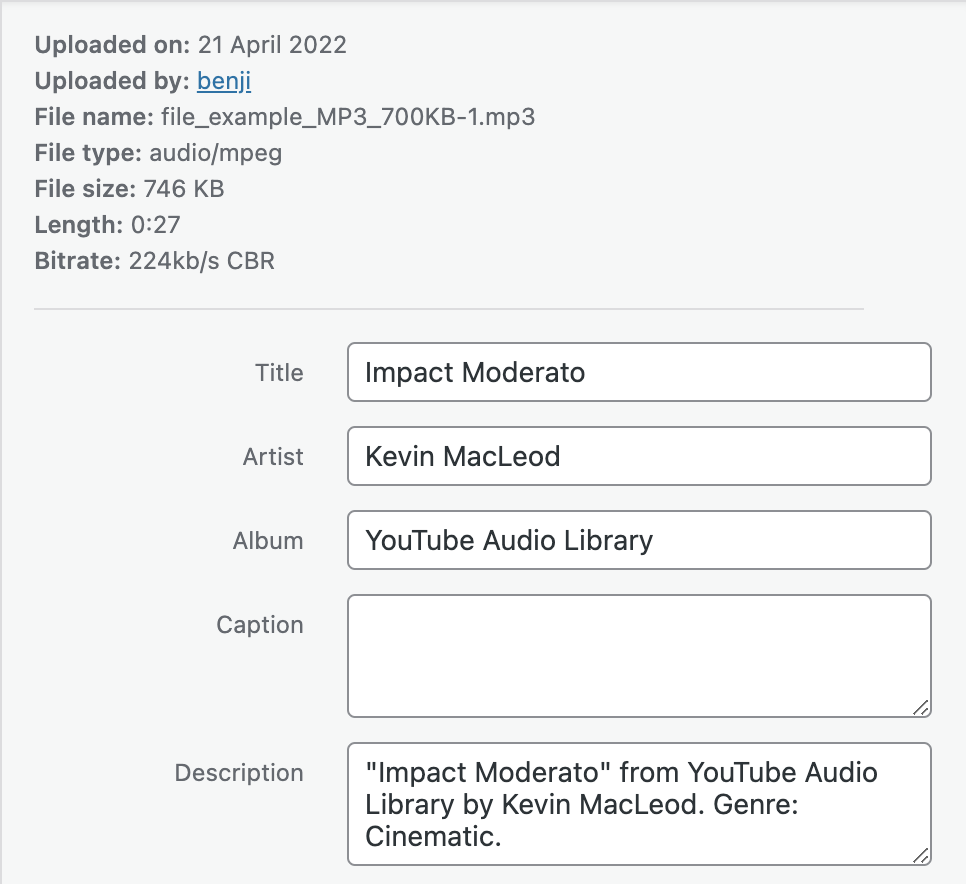 If a track has been uploaded without any or some metadata attached, it can be added in the media library, however we're unable to overwrite metadata that already exists in the file (even if you attempt to replace it in the Express media library) because we still read it from the file.