Often in your reports you will want to compare and contrast how different types of users are spending time in your app. This article explains how to create Segments that break down your audience by their subscriber type so you can compare how direct subscribers, users who have only purchased content through the app store and unknown users behave.
In GA4 segmentation is possible in "Explore" and they need to be used in exploration reports.
Within Explorations:
Click on + then select User Segment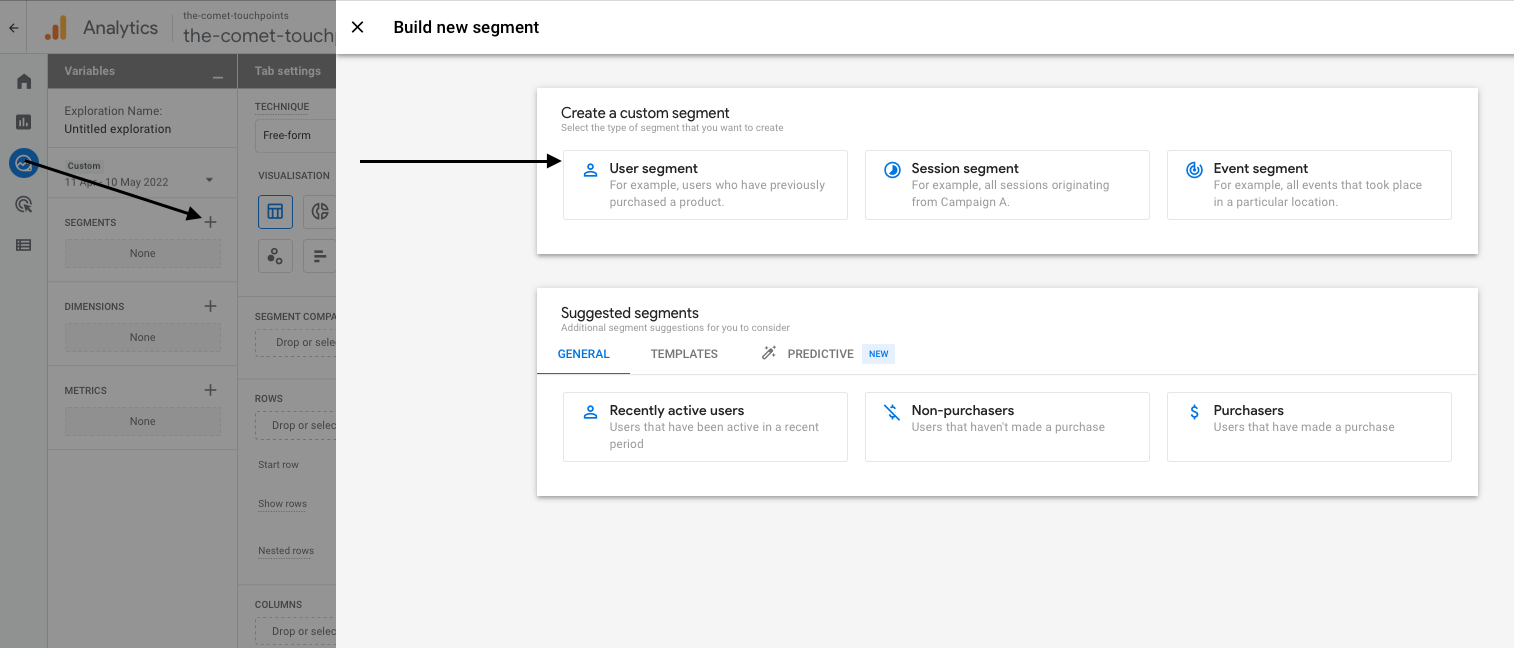 Then create the segments that are available to you and will include some of the following:
None
ExistingSubscriber
iTunesSinglePurchase
AmazonSinglePurchase
GooglePlaySinglePurchase
iTunesSubscriber
AmazonSubscriber
GooglePlaySubscriber
InactiveSubscriber
Click here for more Subscriber definitions
Steps to create a segment:
Name the segment
Select Subscriber Status

a prompt will appear

select exactly matches (=)

select the segment to be created from the dropdown menu

name the segment accordingly
The segments can then be applied to your report.
Useful Links
Pugpig Analytics Specification: https://admin.pugpig.com/tools/specifications/google_analytics