Pugpig Bolt now has a dark mode feature that can be added to your app settings page.
As shown in the screenshots below, there are 3 options:
Use system settings, which will mimic your phone's light/dark mode settings
Light
Dark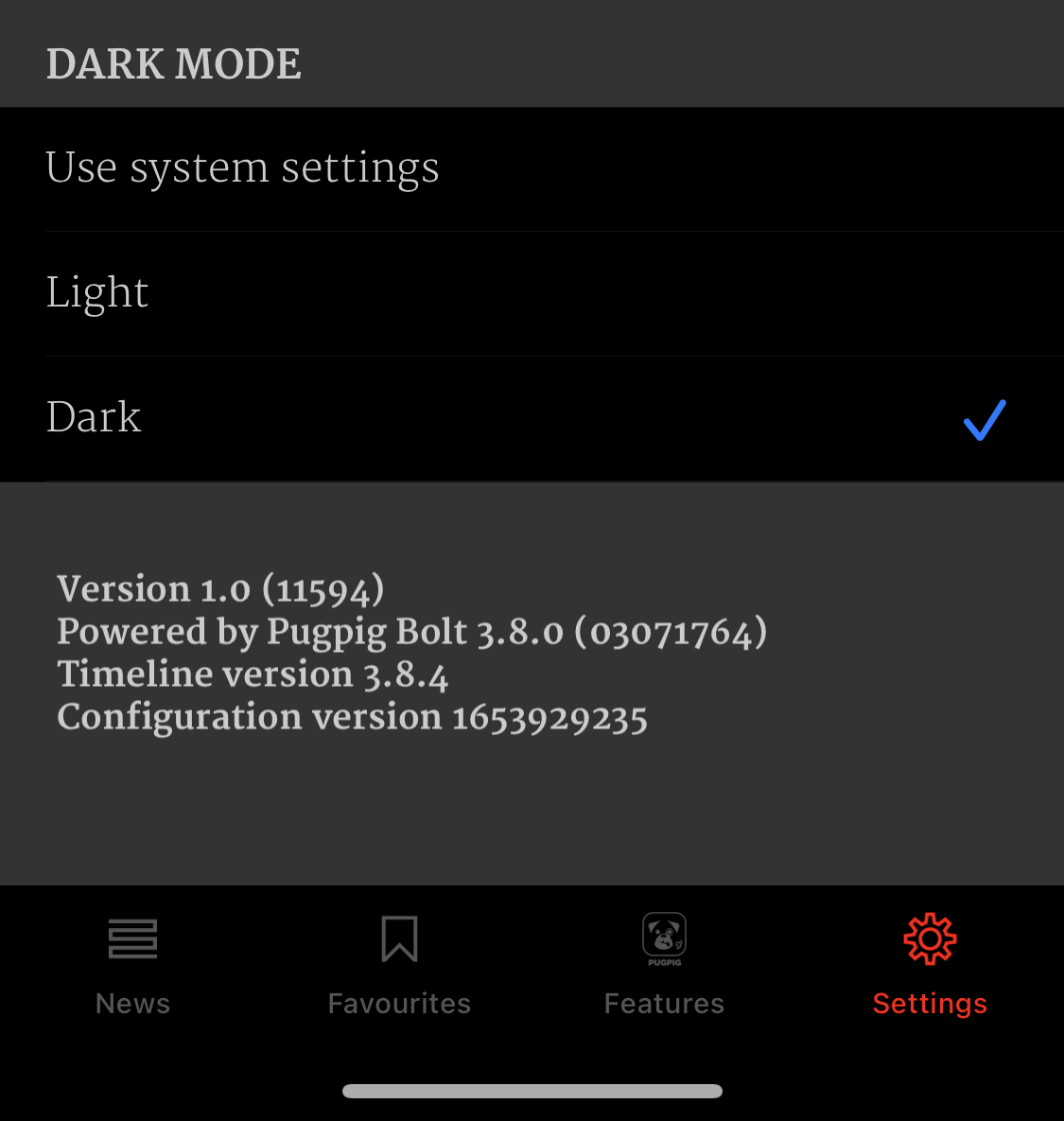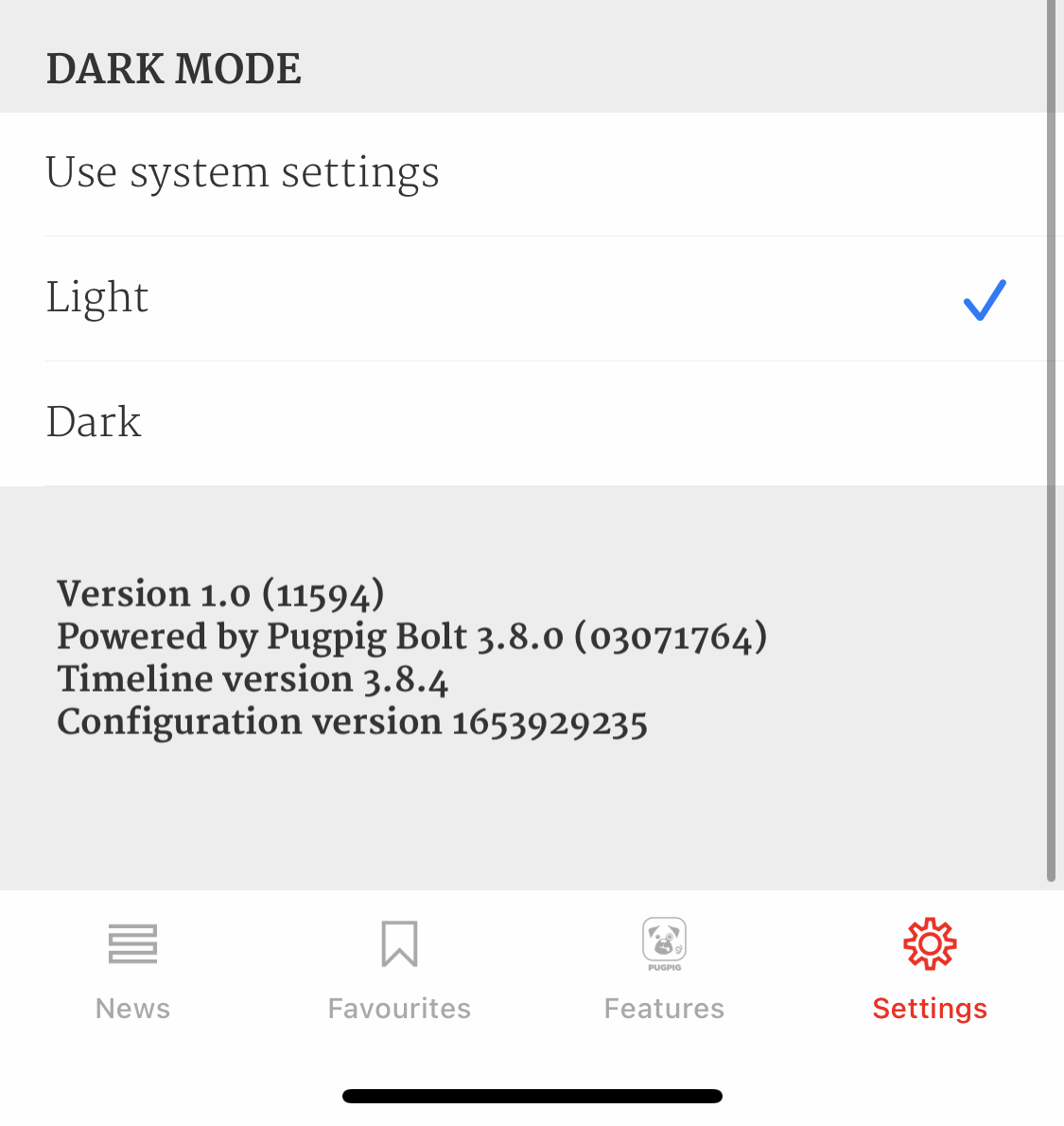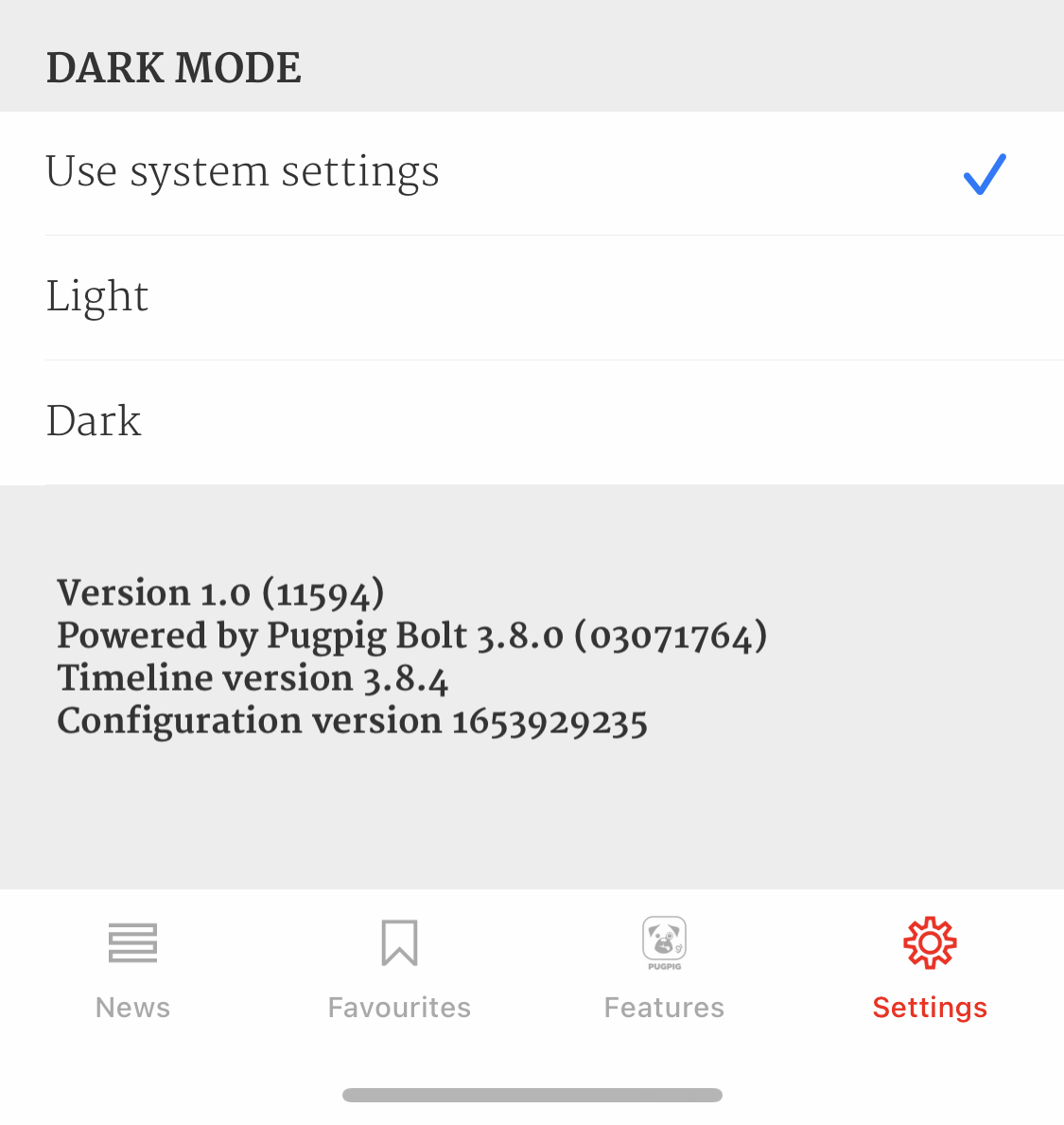 Everything in the app which can be styled normally can also have its own dark mode styling, from toolbars and settings pages to timelines and HTML content.
As with all other app changes, adding dark mode to settings would need a new app config as would updating the app container and any settings pages to support dark mode. Dark mode CSS will be automatically applied to HTML content coming from the Pugpig Express CMS if it has no existing CSS. If it does then it will need to have dark mode CSS manually applied.
Please reach out to Pugpig Support, or your Customer Success Manager if you'd like to know more about dark mode or are interested in adding it to your app.